SJP Concrete Finishes Sunshine Coast
Epoxy Flooring is an easy and affordable way of resurfacing, protecting, and adding some appeal to your old worn out concrete surface. Epoxy Flooring improves the look of your old concrete with a decorative durable finish. It is a trend that many are now choosing. A new Epoxy floor will add appeal and value to your home or commercial space all while protecting your investment.
At SJP Concrete Finishes Sunshine Coast we pride ourselves on the result and only use the best and latest in Flake flooring systems produced and manufactured for Australian conditions. With all the advancements in technology, materials and chemicals it makes the products we use among the most environmentally friendly products in the industry today. Talk with one of our qualified experts for the best advise on your next Epoxy Flooring Project.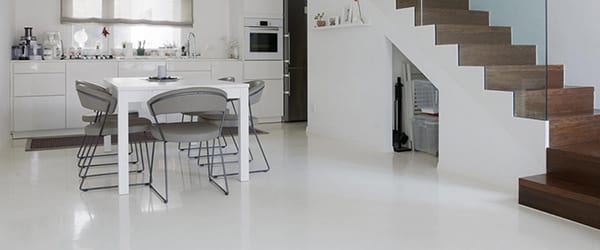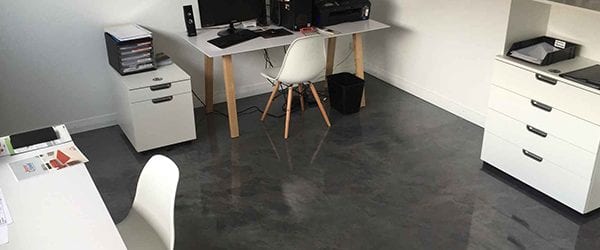 What is Epoxy Flooring?
At SJP Concrete Finishes Sunshine Coast we feel it is a great benefit for our customers to fully understand the processes used and what exactly it is that we will be doing for them. Epoxy Floors are made up of liquid resins and hardeners along with decorative compound such as Decorative Colour Flake that will provide the require look. There are many options for the finish and decoration including none slip, Natural Stone, Marbletone and even a solid colour. Epoxy Flooring is durable and holds up under a lot of abuse including chemical wear, this makes epoxy flooring in garages and commercial or Factory building a popular choice. Being a resin finish it required little maintenance and is simple to clean.
Some of the areas that Epoxy flooring can be used is the garage, retail space, Kitchens and more. It is mold resistant and resists bacteria. This makes Epoxy Flooring not only affordable but also a hygienic choice.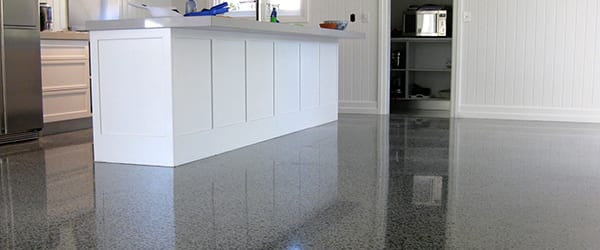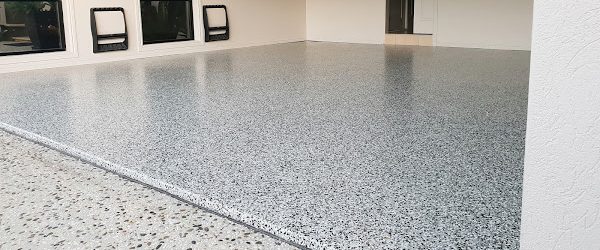 SJP Concrete Finishes Sunshine Coast Range
Decorative paint flakes incorporated in seamless epoxy and polyurethane floor systems are a great alternative to other types of floor/wall coverings. The paint flakes are a colourful, tough, low maintenance, seamless, durable and Hygienic coating systems for floors, walls and other surfaces for commercial, institutional and domestic areas.
USES
• Schools
• Shops
• Factories
• Patios
• Hospital
• Toilets
• Sports Complexes
• Supermarkets
• Showrooms
• Garages
• Clubs
• Driveways
• Offices
• Laundries
• Lobbies
• Changing Rooms
• Kitchens
• Shopping Centres
• Homes
• Corridors
BENEFITS
• Seamless Surface
• Great for high traffic areas
• UV Resistant (non yellowing) when used
• Will not harbor Bacteria
• Unlimited Design Ideas
• Water Resistant
• High Resistance to wearing
• Unlimited Flake Blends
Contact SJP Concrete Finishes Sunshine Coast Today
Get in touch with the experts in residential and commercial Epoxy Flooring and concrete resurfacing.
Call us on 07 5444 6290 or email on info@sjpepoxyflooring.com.au. SJP Concrete Finishes Sunshine Coast, are servicing the Sunshine Cost and surrounding areas with quality Epoxy Flooring, Polished Concrete Floors, Grind and Seal Concrete Floors and Concrete Resurfacing.